Djordje joins Drake Bell for a concert with Brian Setzer in Hollywood!
Posted on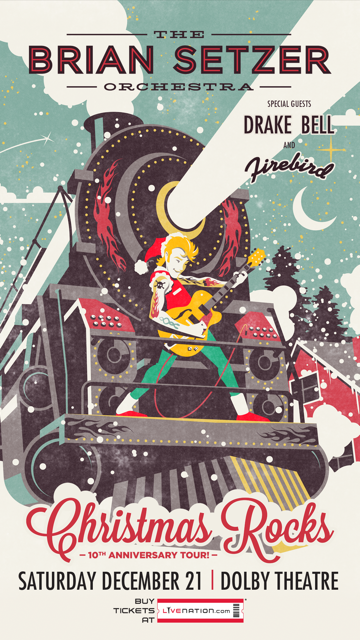 On December 21st, Djordje will be slapping his Blast Cult bass with Drake Bell (of Nickelodeon's Drake & Josh fame) at the legendary Dolby Theatre (formerly known as the Kodak Theatre) in the heart of Hollywood.
Drake and his band (Andy Alt on guitar, Marc Slutsky on drums and Djordje on bass) will be special guests on the 10th anniversary Christmas tour of Brian Setzer Orchestra "Christmas Rocks!". They will be playing songs from his upcoming rock'n'roll album soon to be released on the Surfdog Records.
This one will sell out soon! Get your tickets here!